SMOOTH WATER INFLOW THROUGH EFFICIENT SYSTEMS
In the maritime industry, a reliable and safe navigation system is an absolute necessity. DMC's high-quality steering systems, proven manoeuvring systems and propulsion efficiency are invaluable for achieving this goal. As a globally operating specialist in the engineering, construction and installation of manoeuvring systems, DMC is well-versed in the specific operational profile of seagoing vessels.
With our renowned product brands, including DMC, Van der Velden, DMC Dynamics, Barke and Optima, we design and deliver complete, patented control systems to keep every ship on course. Reliability and longevity are our top priorities.
Reduced cavitation
In our pursuit of the highest level of manoeuvrability, course keeping and durability when confronted with the immense forces of the sea, our high-lift flap rudders are the most advanced option. In addition, the Timon rudder has an open mechanism, allowing for up to 90⁰ rotation. Due to the wide range of possible dimensions, this type is highly suitable for larger vessels.
We also address the well-known problem of cavitation, which can damage both the rudder and the propeller and result in significant costs. Our custom-made systems tackle this issue, such as the Asymmetric Rudder Technology (ART™) system, which increases maximum propeller thrust for new builds and retrofit projects by reducing rotational effects and providing a smoother water flow. The ART™ system reduces resistance and cavitation, increasing propulsion efficiency and saving up to 3.5% on fuel costs. Want to learn more about our steering and propulsion systems, as well as real-time monitoring? Ask us a question here.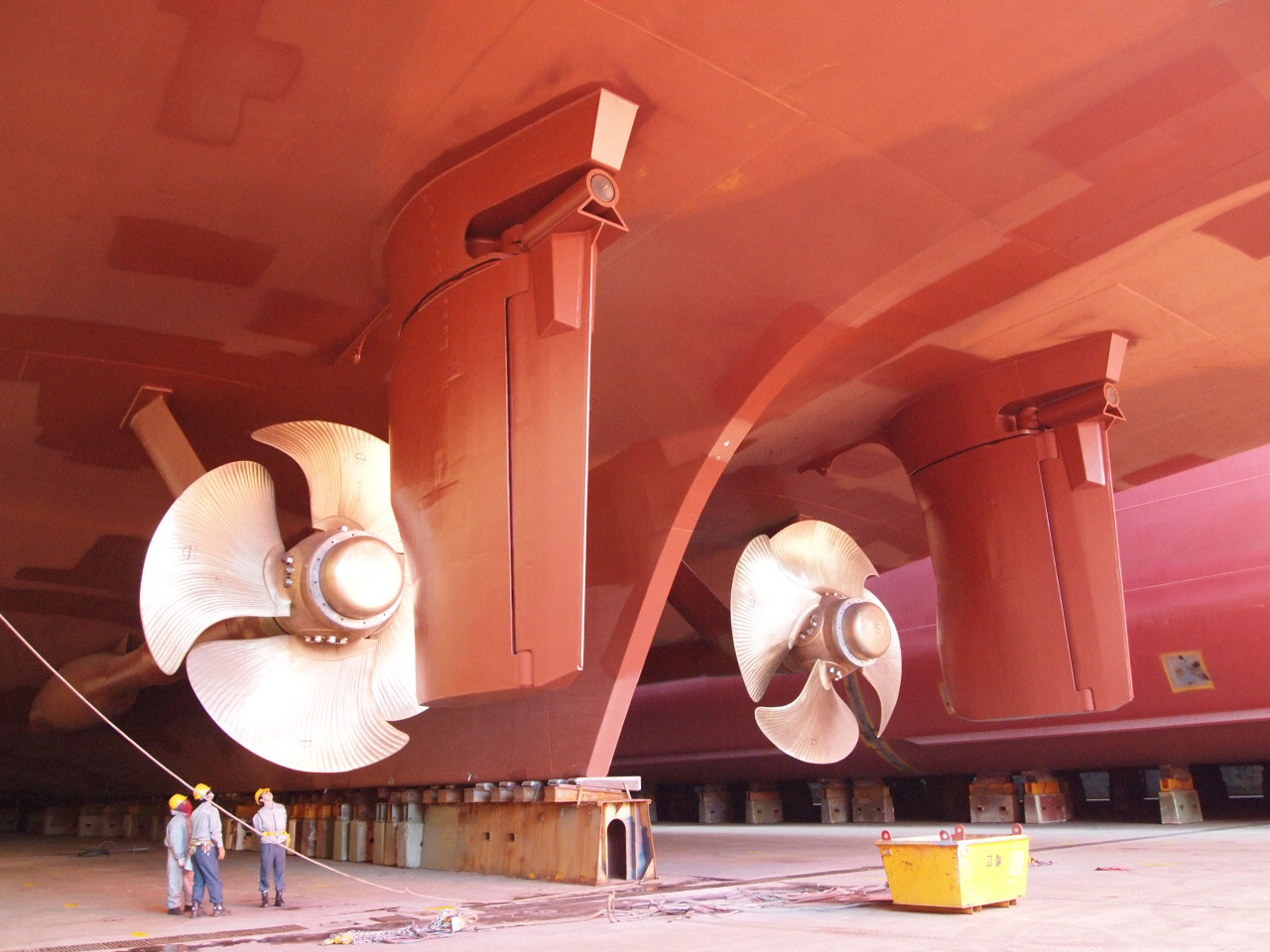 For questions and/or comments, please contact us using the information below or via the contact form.
View all contact details