LONGER OPERATIONAL AT SHALLOW DRAUGHT
The Flex Tunnel is a retractable tunnel which can be deployed when necessary.
Retracted:
When a ship is loaded and sailing at or near maximum draught, the Flex Tunnel is kept retracted into the vessel's hull. In this situation, the water flows to the propeller unobstructed. In comparison to a conventional fixed tunnel, the ability to retract the tunnel significantly reduces the overall resistance of a vessel.
Deployed:
When a ship is sailing with a shallow draught (e.g. in low water levels) its propellers may not be fully covered by the water, which will make them function less efficiently (high resistance and low velocity). This is when the Flex Tunnel can be deployed. This ensures that water flows over the propeller. With the Flex Tunnel a vessel can sail longer in shallow waters and/or can take more cargo. The risk of not being operational during shallow water periods is also significantly reduced.
The introduction of the Flex Tunnel goes back to 2010, when Damen Marine Components developed the concept together with research institute DST Duisburg. The retractable tunnel was extensively tested at different water depths and speeds in various configurations, and the resistance reduction when the tunnel is deployed was also measured. The result was one clear conclusion; the Flex Tunnel provides considerably higher operational efficiency for the entire vessel.
To install a Flex Tunnel, the entire hull design has to be adapted. This innovation is therefore not suited to existing vessels.
Propulsion efficiency improvements of approximately 10%

Less water resistance

Considerable fuel savings

Good manoeuvrability at low speeds and shallow draught

Enables smaller propellers and lower engine capacity

Longer operational capability in shallow waters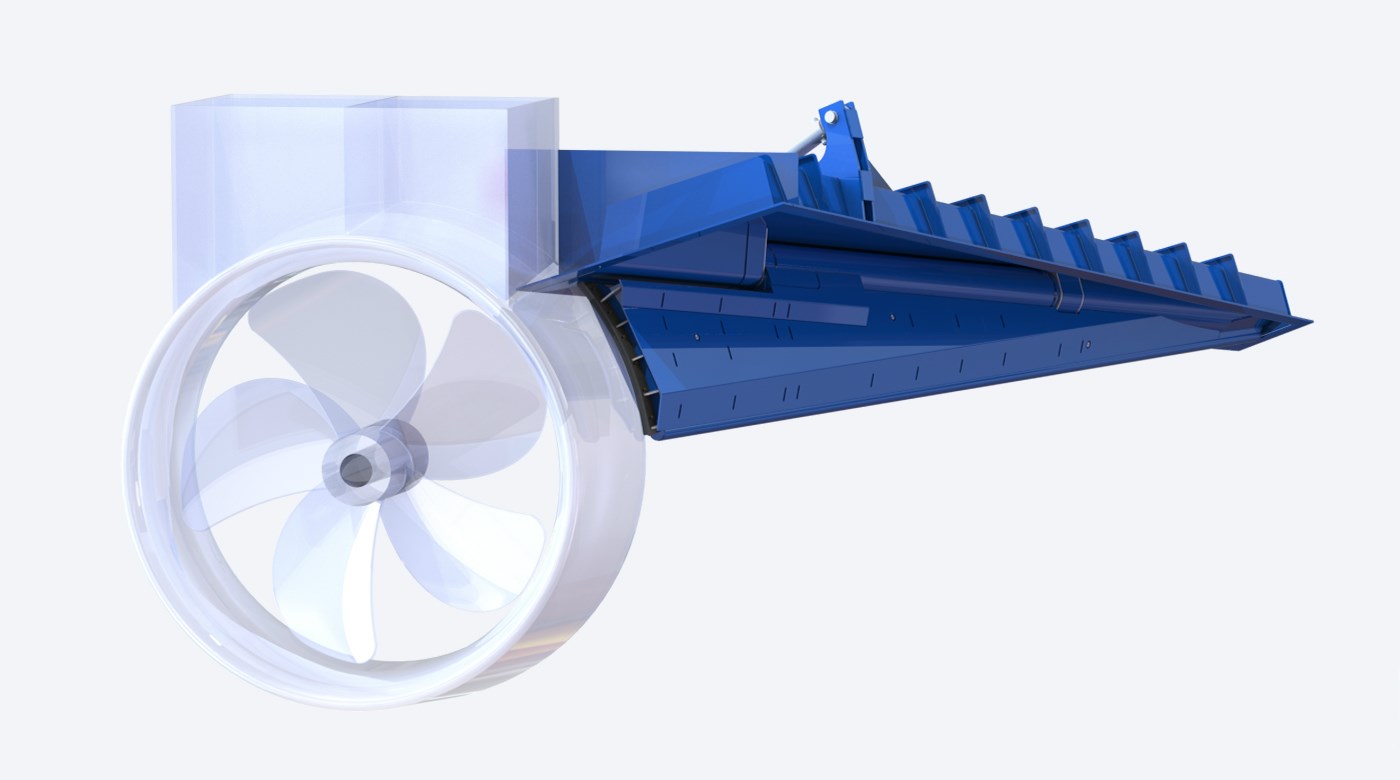 For questions and/or comments, you can contact us using the details below or through the contact form.
All contact details