INNOVATIVE COOLING TECHNOLOGY
Nozzle Cooling has been developed to boost the cooling of vessels' main engines. This development has come about due to the reduction in the size of main engines for various ship types, a trend that has been taking place over the past few years. By reducing their size the engines run at higher temperatures, thus resulting in the need for more cooling capacity.
Cooling the main engines is achieved by directing the heated water coming from the main engines through the nozzle construction. The application of Nozzle Cooling has the advantage that, due to the rotation of the propeller, the flow speed of the seawater along the nozzle is always high – particularly when the main engines are heavily loaded. This guarantees efficient cooling.
Various vessel types. Especially suited for tugs and workboats.
Higher water flow rate due to the propeller
Excellent heat transfer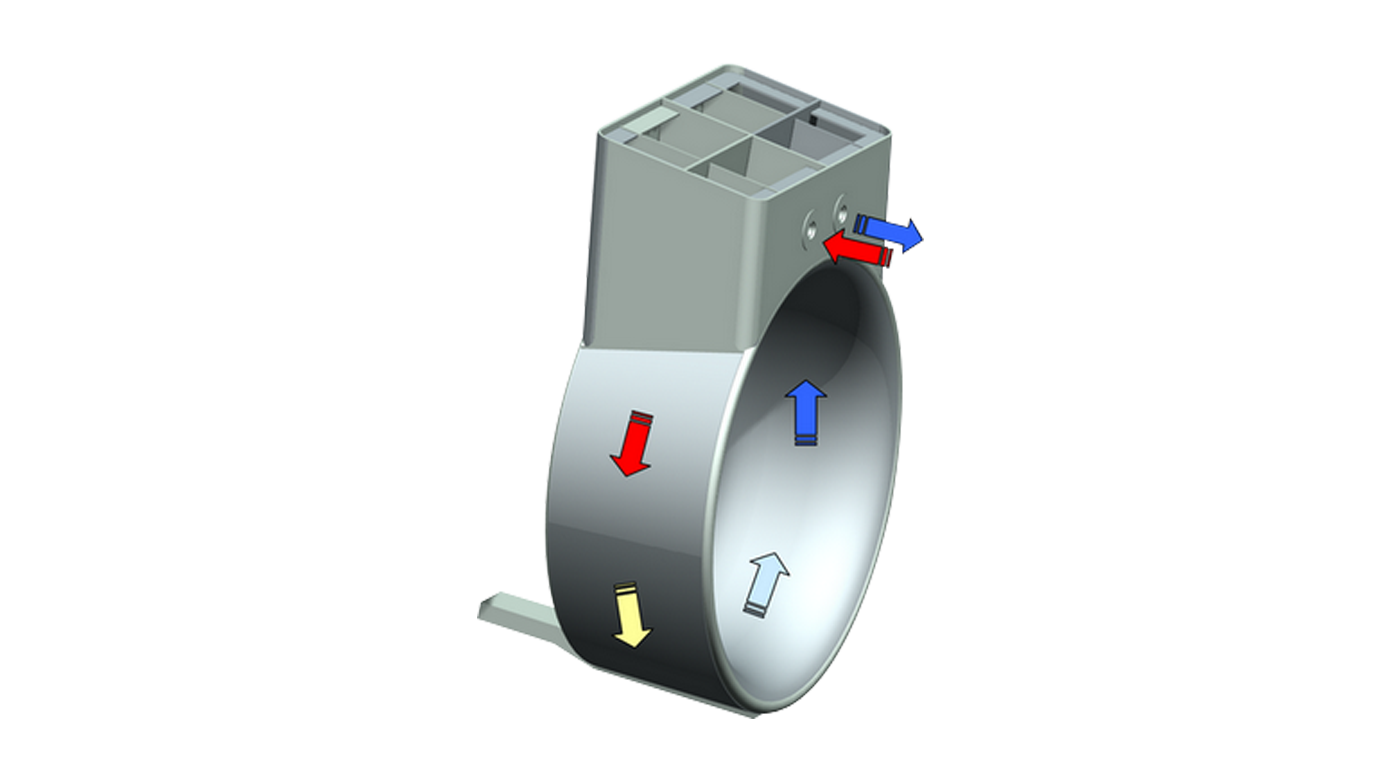 Single weld
spinning method
Damen Marine Components has developed the Single Weld Spinning Method based on a single weld seam on the inner side of the nozzle. This machine can produce nozzles with an inside diameter ranging from 1,000 mm to 5.3 m outside. Using a completely automated system, the spinning machine can handle stainless steel, duplex, steel and special steel materials.
More Info
For questions and/or comments, you can contact us using the details below or through the contact form.
All contact details