MANOEUVRABILITY & COURSE STABILITY ON CANALS, RIVERS, AND IN LOCKS
Damen Marine Components (DMC) is a leading provider of steering and rudder systems for inland navigation barges. Our manoeuvring systems are the standard in new construction vessels and we understand the importance of agility and course stability in canals, rivers, and locks. Our rudders and steering systems, combined with advanced energy-saving solutions, are seamlessly adapted to these requirements.
Moreover, DMC offers complete custom packages tailored to your needs. Our asymmetrical steering systems come in sets for two, four or even eight rudders, maximising the propulsive force of the propellers. For single-screw vessels, we design the steering system to fit your specifications.
Low water levels
Inland navigation shipowners are increasingly faced with very shallow waterways. To maintain speed and course, we offer our unique Flex Tunnel system, which features retractable, adjustable tunnels that work well with our inland shipping rudders. DMC steering systems provide excellent control, precision and manoeuvrability and are suitable for both small and large inland vessels.
Rudders
Our HD rudder is designed for vessels with a profile where precision is essential in narrow rivers and canals. HD rudders perform at their best in these conditions. If reducing water resistance is important, our XR rudder is perfect for you. Even in shallow waters, your vessel can manoeuvre well with this rudder.

DMC steering systems and rudders for inland vessels provide agility, precision and control. We are confident that we have the right solution for you, whether we have it in stock or take to the drawing board to customise it to your needs. Contact us or visit us to see for yourself.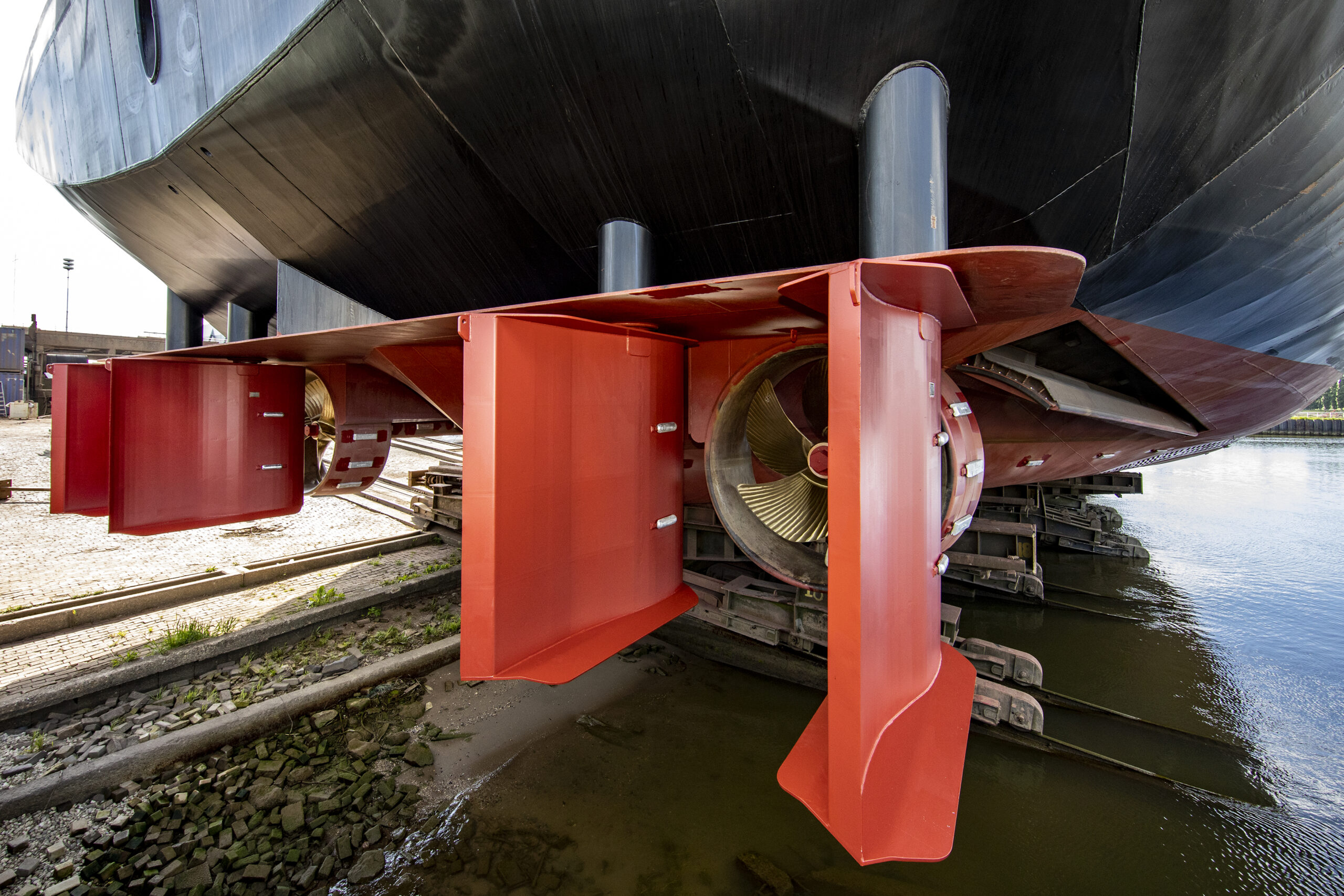 For questions and/or comments, please contact us using the information below or via the contact form.
View all contact details