ENHANCED PROPULSION EFFIENCY
The Silent Bulb is an energy saving device designed to improve the propeller wake field. It is mounted on the rudder and positioned on the centreline of the propeller. This optional feature improves the water flow that comes from the propeller and increases thrust at higher loads.
The Silent Bulb is a fuel-saving device that has been designed to reduce the risk of cavitation on the rudder by reducing unavoidable flow losses from the propeller. This has the added benefit of extending the lifetime of the rudder. The Silent Bulb also increases the maximum propeller thrust with the propeller efficiency significantly increased.
An optional feature of the Silent Bulb is the "Rudder Fins". This energy saving device is mounted on the bulb to minimise the flow losses of the propeller.
Best suited to sea-going full-spade and semi-spade vessels with:
Speeds of 14 knots upwards

Big propeller hub sizes and high thrust loads
Increased thrust at high loads

Significant fuel savings up to 1.5 %

Reduces cavitation risk and noise

Excellent cost-performance ratio (amortization < 1 year)

Suitable for all full spade rudder types, both retrofit and newbuild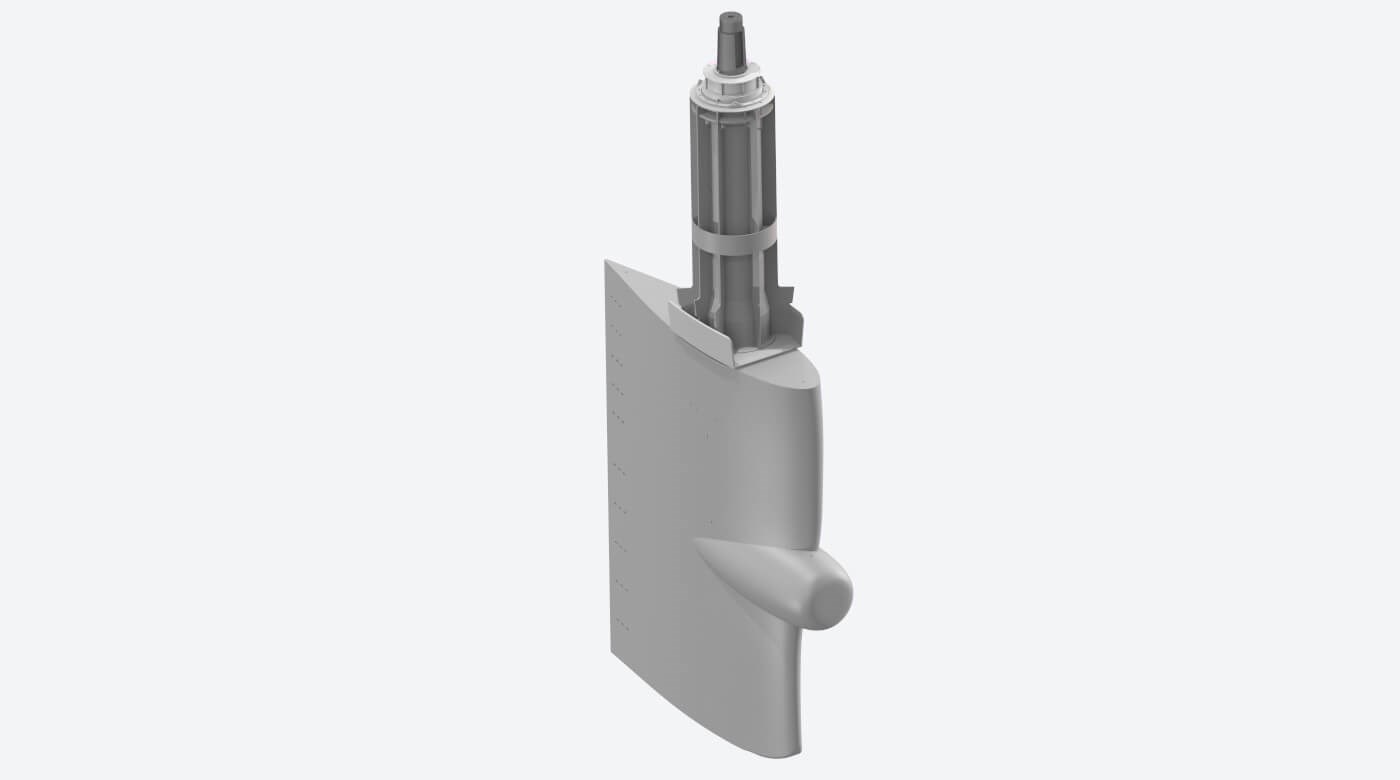 For questions and/or comments, you can contact us using the details below or through the contact form.
All contact details