FLEXIBLE ASTERN MANOEUVRING
When sailing ahead only the main rudders are used to steer and, at that point, the flanking rudders are not required. When sailing backwards the propeller turns in the opposite direction and this is when flanking rudders should be used. Flanking rudders are necessary when a vessel cannot make a turn with the convoy, which results in lots of additional steering movements. However, conventional flanking rudders are always present which results in unnecessary resistance when they are not in use.
So what are the advantages of DMC's Flanking Rudders? When sailing ahead the flanking rudders are not operational and can be retracted into the vessel's hull. This minimises resistance which results in significant fuel savings. When sailing astern, the flanking rudders can be easily deployed to generate extra manoevrability.
Best suited for inland pusher tugs with barges
Fuel savings with forward operations when retracted
High manoeuvrability going astern when extended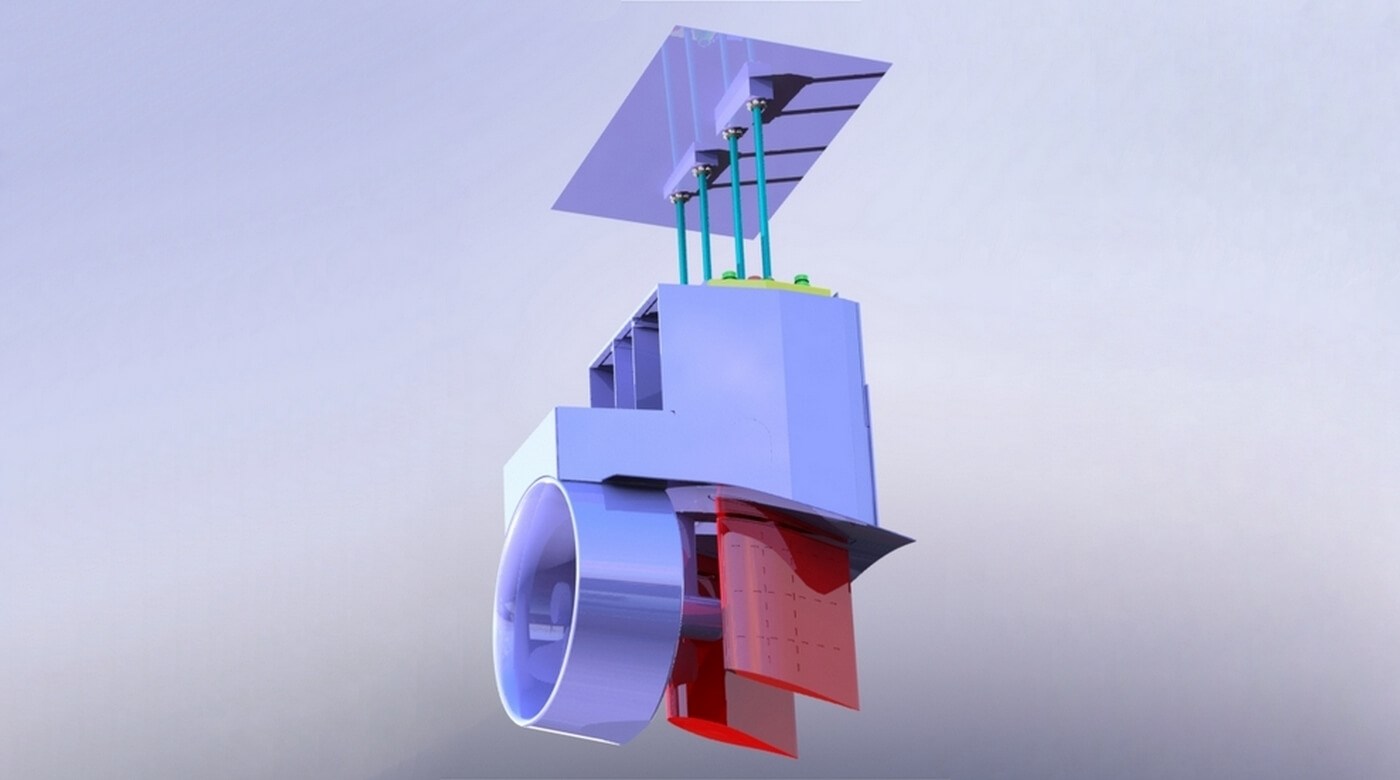 For questions and/or comments, you can contact us using the details below or through the contact form.
All contact details