Want to work on the vessel performance of our customers?
Damen Marine Components (DMC) designs and manufactures a range of premium systems that are vital for the propulsion, manoeuvring, and performance of vessels engaged in all types of maritime activity. Our primary products are rudder and steering systems, nozzles, winches, control and monitoring systems, hydraulics, deck equipment, anchors, and chains. The first two categories are sold under the Van der Velden® trademark. In addition, Damen Anchor and Chain Factory is part of the DMC group. As well as supplying Damen's global network of shipyards, we work closely with third-party shipbuilding and repair yards and distributors of maritime equipment around the globe. DMC is focused on providing optimal manoeuvrability designs for every type of vessel, compliant with any classification society. With several office and production locations in the world, DMC is an internationally orientated company. We offer a global sales network and 24/7 support (service) network to ensure the maximum performance of our products.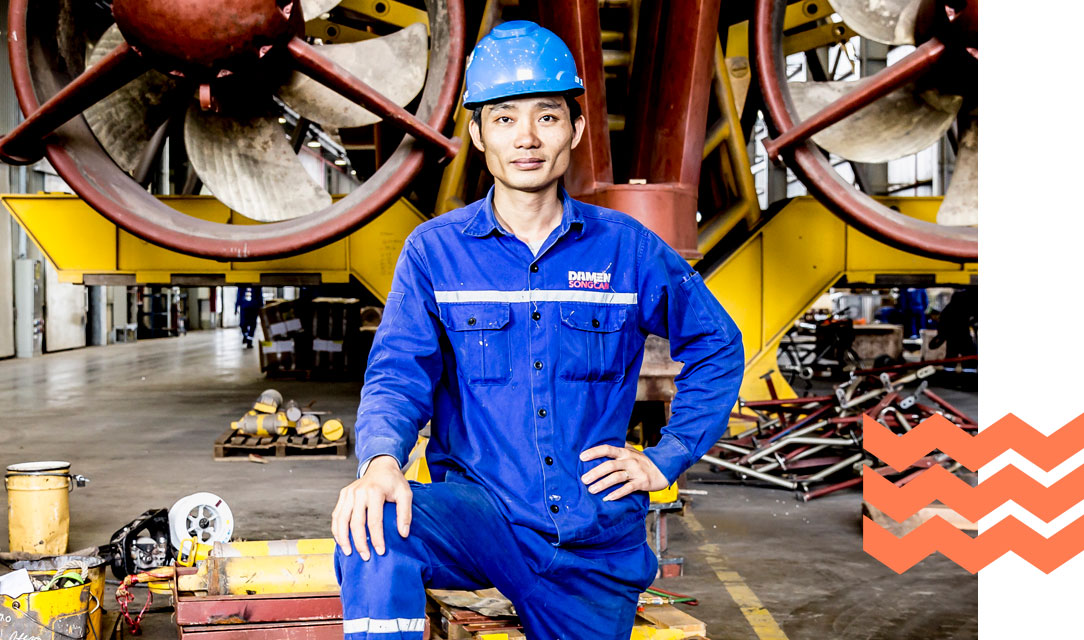 Hydraulics Worker
Are you an enthusiastic, skilled, and independent Production Worker with hydraulic knowledge? Are you looking for a fun new work environment? Then we are looking for you to join our Production team based in Hardinxveld-Giessendam! Will you strengthen our team?
Apply now
Sales Engineer Services
As a Sales Engineer Services, you will be responsible for the proper and effective handling of (international) orders and quotations for spare parts, with a focus on customer satisfaction. Are you the sales professional who will strengthen our team?
Apply now