An anchor and mooring winch is applied to cargo and container ships so that they can moor safely at the quay and remain moored at their berth. These winches ensure the safety of the crew and the cargo of a ship. Inland tankers are also often equipped with this type of winch. DMC anchor and mooring winches comply with all Bureau Veritas class requirements.
Depending on the wishes of the customer, it is possible to obtain certification in accordance with ATEX or OCIMF guidelines. Our range of anchor and mooring winches is designed for intensive use. For example, when waiting offshore in stormy weather for the next tow. Where regular anchor winches can only handle short-term peak loads, DMC anchors and mooring winches have the ability to actually pull and hold the forces at the nominal motor torque. Multiple configurations are possible as we build our winches with standardised modular solutions. In addition, customisation is always an option.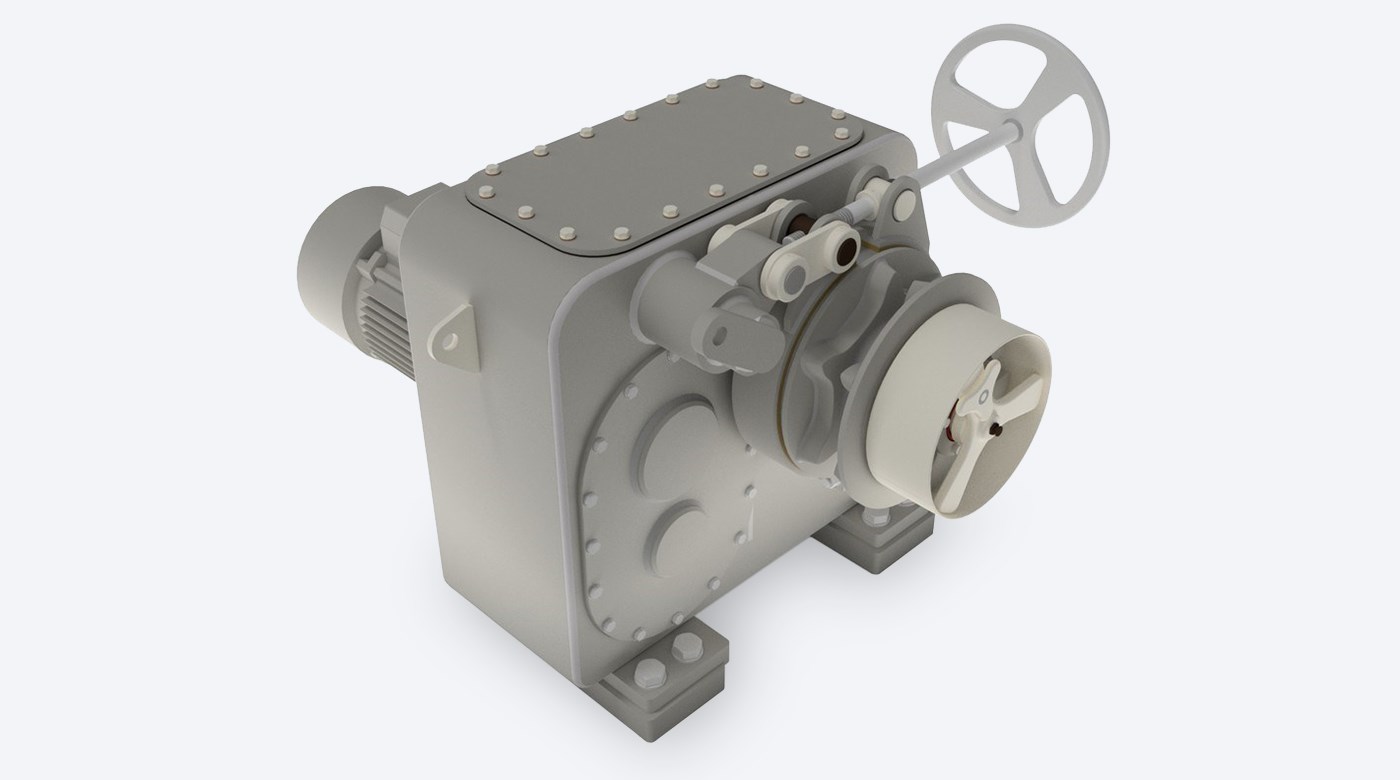 OPEN SEA RENDER RECOVERY WINCH
Chain type: Anchor DAM chain, U2 or U3
Chain size: On request
Configurations: Single or double chain lifter
Drive: Hydraulic or electric
ROBUST DESIGN WITH DURABLE MATERIALS


The design of our anchor & mooring winches is simple but effective as well as low in maintenance. We are able to achieve this by limiting the number of parts, making critical parts robust, using stainless steel and opting for high-quality rotating parts. In addition, we minimise the number of rotating points, levers and lubrication points.

QUIET, COMPACT TRANSMISSION


Anchor and mooring winches from DMC are equipped with high-quality drives. The gears have been calculated for service life and strength according to the ISO 6336 standard. The high quality of the alloy-steel toothing ensures very smooth and quiet running, which extends its service life. Our sprocket wheels, with proven geometry, provide a firm grip. Moreover, our winches are compact and relatively lightweight.

SUPERIOR ANTI-RUST PROTECTION


Our anchor and mooring winches are fully coated with a high-quality, 3-layer paint system. The base layer is an extremely zinc-rich primer which has a zinc content of more than 90%. This ensures that our robust winches are optimally protected against corrosion, even under the most extreme conditions.
OPTIONS FOR ANCHOR AND MOORING WINCHES
To combine with mooring drum(s)
To combine with mooring head(s)
Chain stopper
Control system
For questions and/or comments, you can contact us using the details below or through the contact form.
All contact details